INFO & INVITATION
ABOUT
The Exhibition "That's Jazz. Der Sound des 20. Jahrhunderts" was presented in Darmstadt (Germany) in 1988.
The exhibition was documented in an extensive catalogue that - to this day - is regarded as one of the most thorough and comprehensive books on the history of jazz.
WEB VERSION
DynamischArchief.nl now provides the digital platform to build this exhibition for the General Public.
At present, only the photo collection of the exhibition is published.
WHAT ARE WE LOOKING FOR?
The platform allows access to curators, collectors, and experts in the JAZZ environment to upload JAZZ related objects, stories, issues and contextual material.
The original catalogue shows the different examples of contextual information such as Social history, Art, Instruments, Record covers and more.
Experts may apply for access to the platform and may be appointed to specific subjects to provide information.
Write to info@dynamischarchief.nl
and we will contact you and inform you about the 'How to act'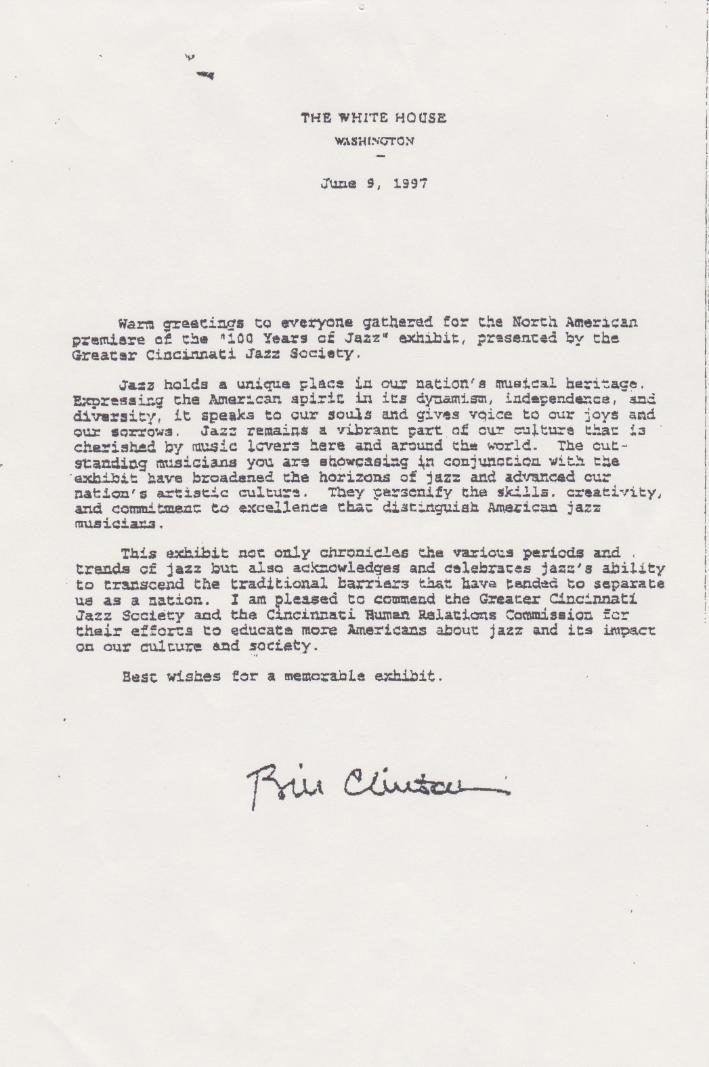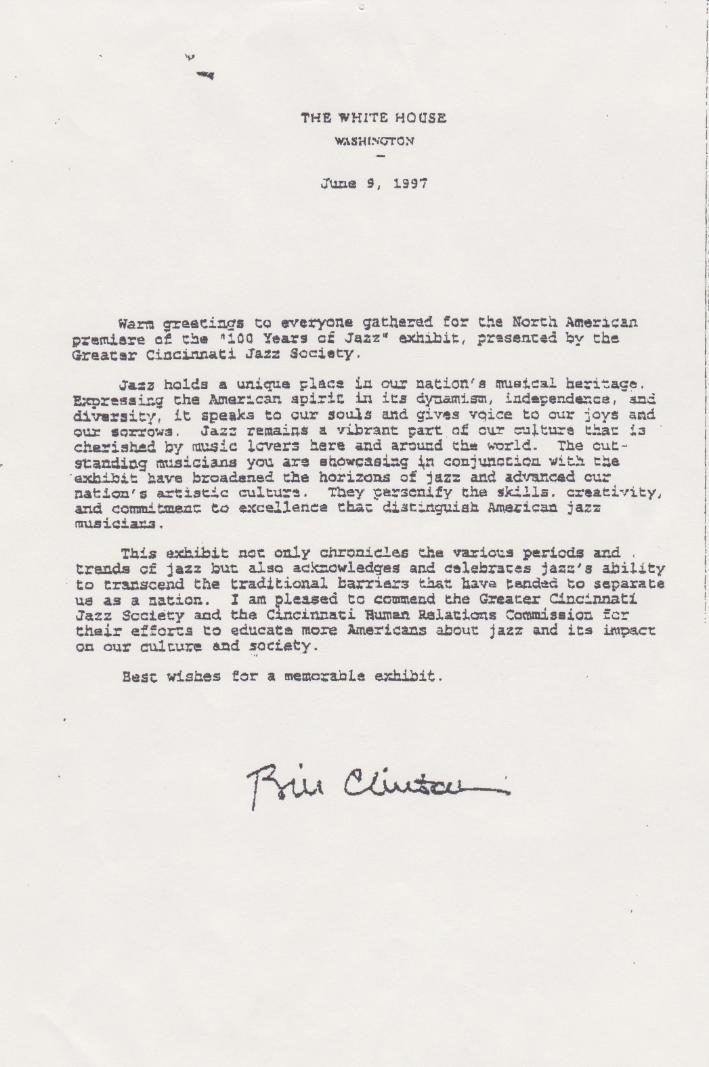 Letter from Bill Clinton
Info
Interior Mathildenhöhe: temporary concerthall
Info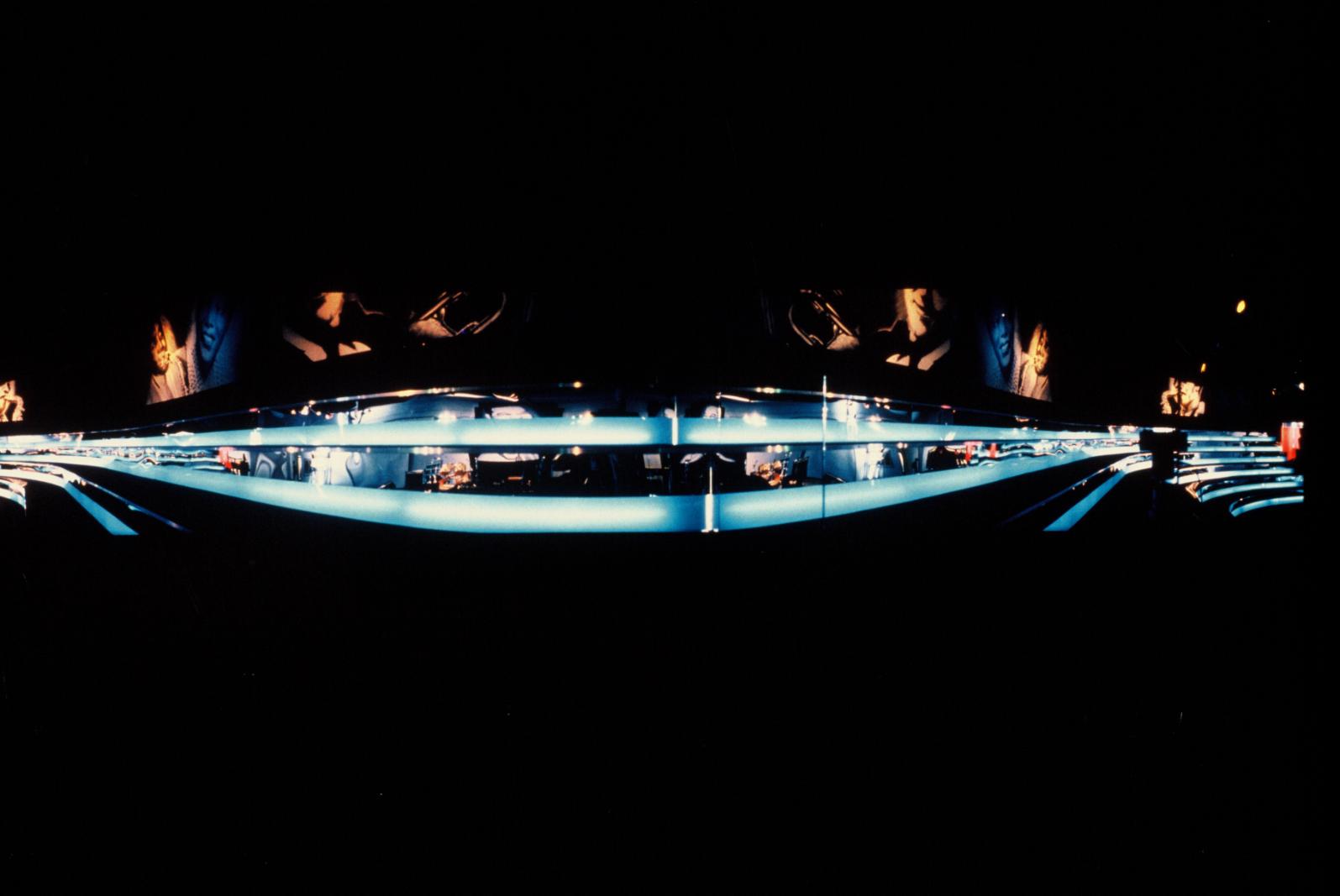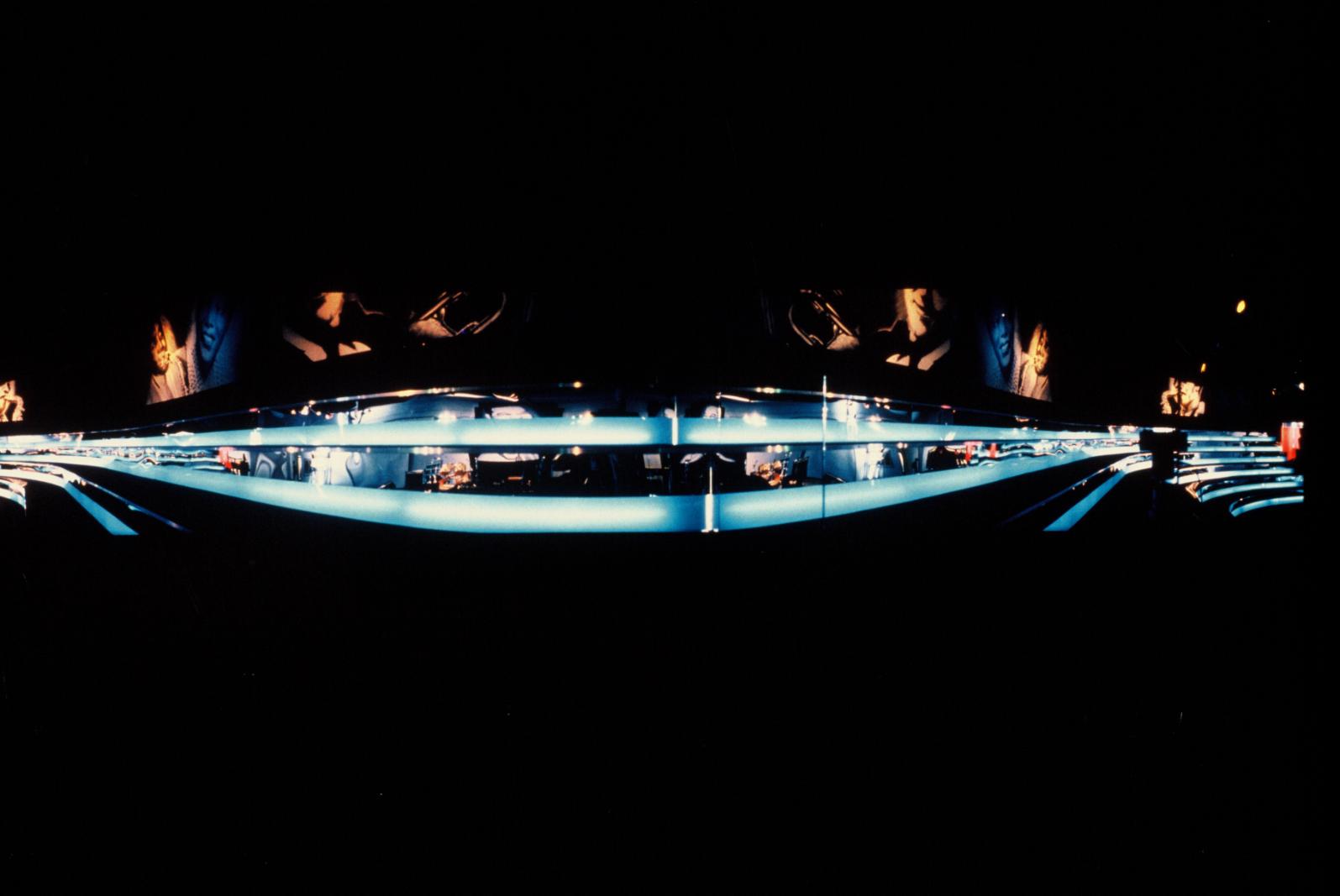 Interior Mathildenhöhe: temporary concerthall
Info